ZW civil society organisations promoting youth participation in all aspects of lif
Zimbabwean civil society organisations are critical in ensuring that youth actively participate in all aspects of life
Jul 4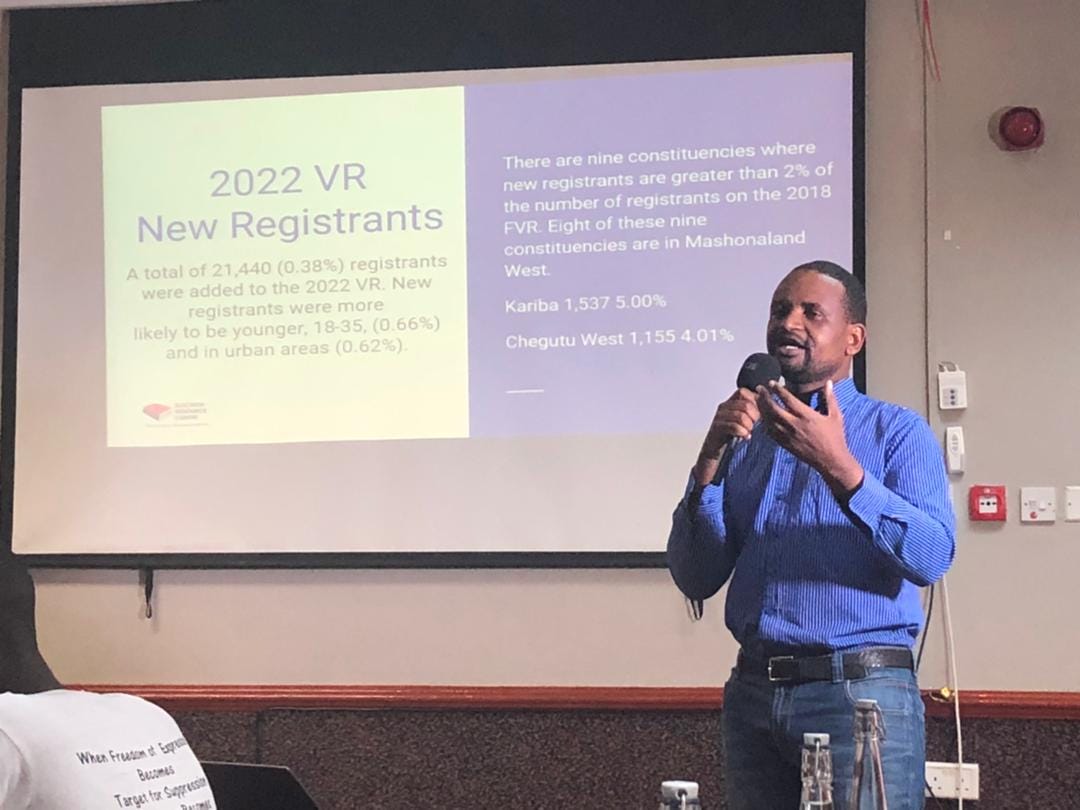 Zimbabwe: Zimbabwean civil society organisations are critical in ensuring that youth actively participate in all aspects of life.
Despite significant changes since the 2018 Voter's Roll, a report by the Election Resource Centre, presented on June 23, 2022, during a discussion on Voters' Roll Analysis Policy, states that as of January 2022, the majority of new registrants are young people, with females accounting for the majority of them.
There were 21,440 (0.38 per cent) new registrations on the 2022 Voter's Roll from voters aged 18 to 35.
More people have recently registered to vote in nine constituencies than there were registered voters on the final voter list for 2018, and eight of these constituencies are in Mashonaland West. Chegutu West and Kariba lead with 1,1554.01 per cent and 1,537.00 per cent, respectively.
Despite the fact that this is not the final voter list, a number of unexpected changes have been made. These unusual changes include the following:
1. Various voting places but the same address on the voter list for 2022: On the voter list for 2022, there are 5,821 (0.10 per cent) registrants whose addresses did not change but who registered at a different polling place. 2,085 people, or 5.98 per cent of the total population of Luveve, are registered to vote.
2. On the voter list for 2022, a different ward but the same address. On the final voter list for 2018, there were 1,890 (0.03%) registrants who had the same address but lived in a different ward in 2022. The data in these instances reveals that the biggest number of registrants—224 registrants—moved from Epworth Local Board Ward 02 on the 2018 final voters list to Harare Municipality Ward 1 on the 2022 voters roster.
3. Changes to the Polling Places on the 2022 Voter's Roll: The 2022 voter's roll now only includes the 60 polling places that were on the final 2018 voter's roll. In each instance, a polling place is one of the numerous places where two polling places were combined into a single polling place.
These were some of the more unusual errors that were pointed out.
The Election Resource Centre will continue to request that the Zimbabwe Electoral Commission (ZEC) provide official periodic and timely electronic copies of the voters' roll at critical junctures (including the conclusion of both phases of the voter registration blitz). During the discussion, it was discovered, however, that all voter rolls contain errors and omissions and are, to some extent, out of date.