Local youths advocacy group, WELEAD Trust has launched a voter registration campaign aimed at mobilizing young people to register to vote ahead of the forthcoming harmonized elections set for August this year.
Under the campaign codenamed Rank2Rank Campaign, WELEAD will distribute flyers at bus termini in Harare to encourage young people to take advantage of the Zimbabwe Electoral Commission (ZEC) announced voter registration blitz that will run from March 12 to 21, 2023.
In an interview with 263Chat, WELEAD Trust said the voter registration campaign aims to encourage young people to participate in electoral processes as engaged citizens.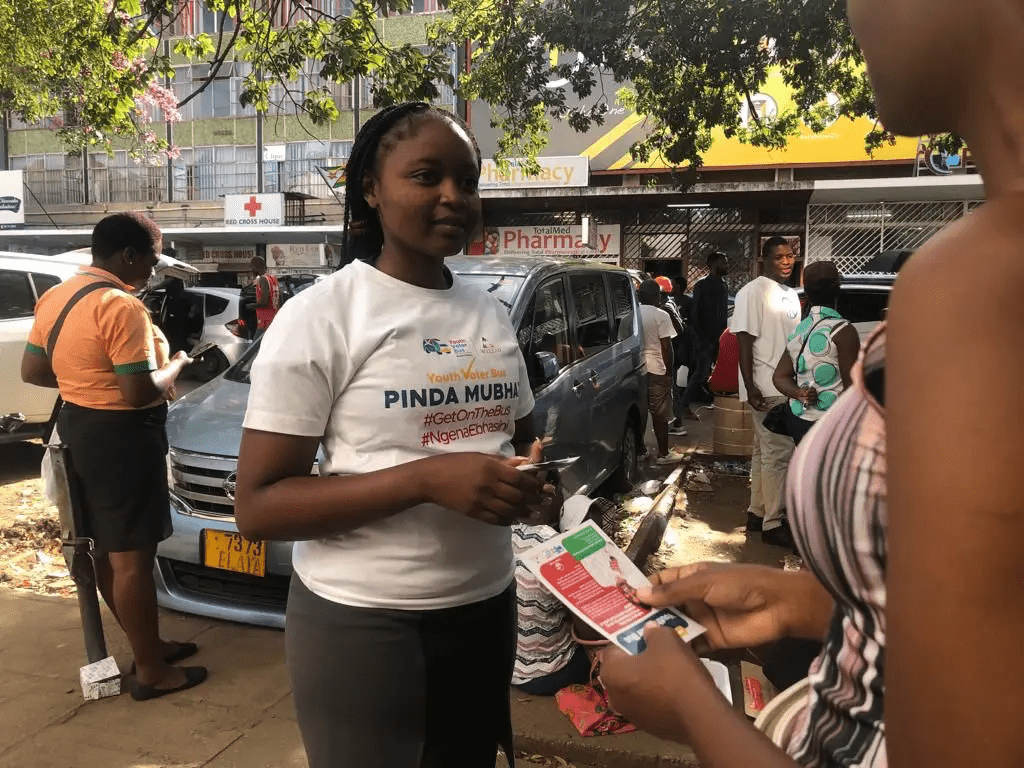 "We want to urge young people to take advantage of the final chance to register to vote, hence WELEAD Trust has launched the Rank2Rank Campaign in reaction to the ZEC's recently announced voter registration blitz. The goal of the program is to encourage young people to participate in elections as engaged citizens.
"The flyers that were given included details on things like the requirements for voter registration, the value of voting, and the necessity of youth participation. WELEAD Trust is promoting Sections 67 (on political rights), 20 (youth involvement), and 7 of the Zimbabwean Constitution because research has revealed youth voter apathy," said WELEAD.
The advocacy group implored youth to take their position in the democratic space.
"Youth must participate and be represented in all facets of life including politics. Voting is our constitutional right and this year in 2023 youth must show up and participate in voting processes as well as run for political office.
"The youth in Zimbabwe have less than 3% representation in the Zimbabwean Parliament, this can change if the youth rally together to vote, run and lead in the 2023 election.
"Young people must participate in formal political processes and have a voice in shaping today's and tomorrow's politics inorder to have impact over the long run," said WELEAD.
Youth are an important demographic group in Zimbabwe constituting more than 67% of the total population and their participation in key governance process has been low due to lower voter registration and lower turn out during voting.
---
Originally posted on 263Chat on 10 March 2023 by ELIA NTALI – https://www.263chat.com/youth-groups-voter-registration-drive-targets-bus-termini/