Youth leadership development and advocacy group, WELEAD has challenged the prevailing narrative that suggests youths are disinterested in participating in elections as candidates, saying it is designed to bar them from taking part in important national processes.
Addressing journalists during a press briefing in Harare, WELEAD Trust director Namatai Kwekweza, expressed concern that the country's political landscape heavily favours established politicians, effectively sidelining the youths.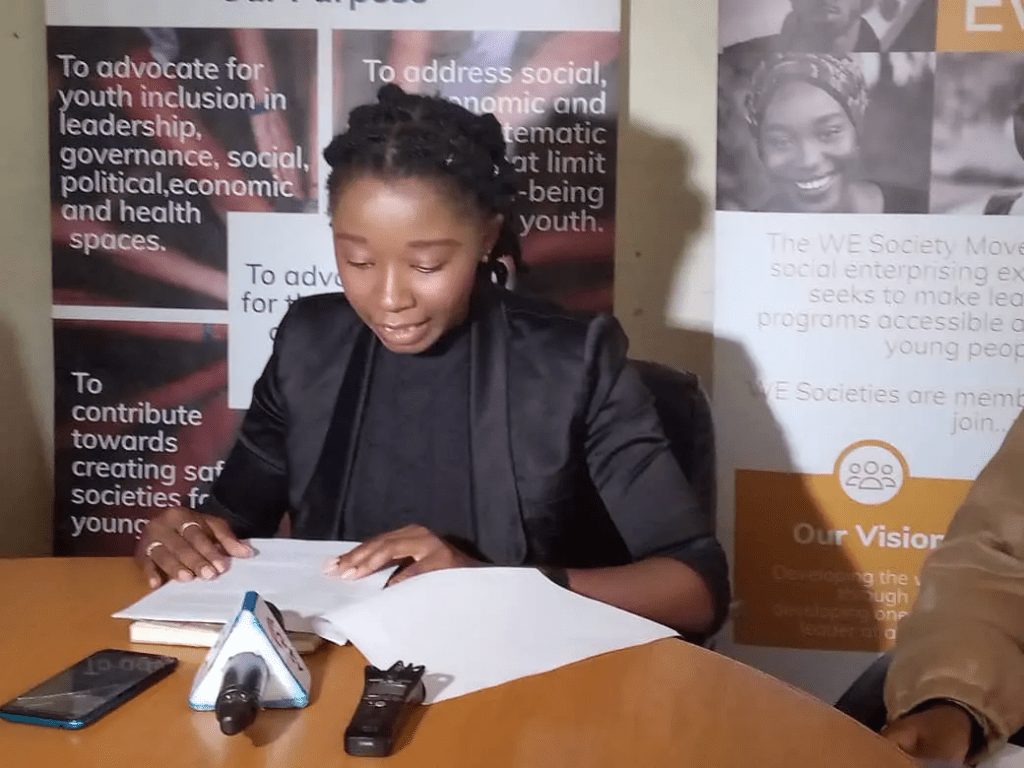 "The rhetoric that youths are apathetic and unwilling to participate in politics is a form of ageist political narratives that we, as youth, have contested and will continue to challenge. The youth are genuinely interested and eager to participate, but the prevailing political system deliberately excludes and suppresses their involvement. This needs to change," Kwekweza said.
She pointed out that despite the existence of electoral frameworks, crucial stakeholders have failed to promote youth participation in elections.
"In spite of the legislative infrastructure that is available to support youth participation, key election stakeholders have failed to promote youth participation in the upcoming election. The National Youth Policy, particularly Thematic Area 3 mandates the government to ensure youth participation in electoral processes.
"In addition, the state and its organs, through Section 20 of the Constitution of Zimbabwe and the African Youth Charter, for which Zimbabwe is a signatory. Are mandated to use affirmative action measures to ensure the participation and representation of youth in all aspects of life, including political processes," she said.
Highlighting the obstacles faced by young people in the forthcoming 2023 election, Kwekweza underlined the role of poverty as a central deterrent.
She cited statistics revealing that 70% of Zimbabwean youths are unemployed, with those who do work often living in extreme poverty.
The dire economic environment exposes the youth to exploitation and manipulation for political gain.
"Young individuals from underprivileged backgrounds have been reduced to trading their rights for basic necessities, monetary incentives, and empty promises that are never fulfilled. In a democratic society like Zimbabwe, political maneuvering is frequently orchestrated by those in power, while the youth are reduced to mere pawns in politics, disregarding their legitimate concerns and reducing the value of their vote to a commodity easily bought by those with financial means," Kwekweza added
In light of these challenges, Kwekweza called upon the youth to exercise their constitutional and democratic rights by participating in the upcoming election, urging them to actively monitor and defend the integrity of the voting process.
---
Originally posted on 263Chat on MAY 23, 2023 by ELIA NTALI – https://www.263chat.com/advocacy-group-challenges-anti-youths-narrative/